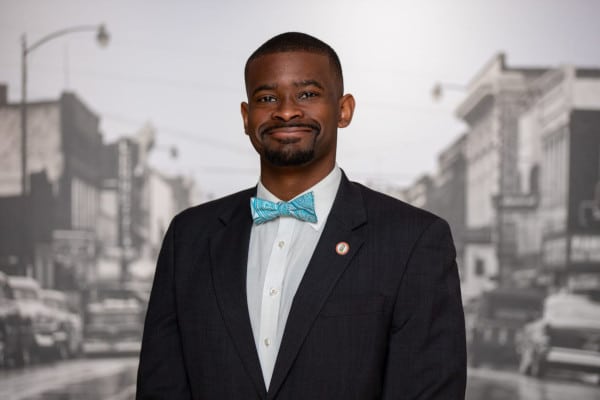 Biography
Cainan Townsend is the executive director of the Robert Russa Moton Museum. As the third director in the museum's history, Townsend continues to advance Moton's mission through education and programmatic offerings, leads a dedicated team, and works alongside the Moton board, council and volunteers.
A native of Prince Edward County and a graduate of Prince Edward County Public Schools, Townsend began working with the museum as a volunteer in 2014 before becoming an intern and then a part-time staff member. Appointed as the museum's director of education in 2019, Townsend transitioned to managing director in 2022 and was tapped as executive director in 2023.
A 2016 governor's fellow, Townsend was a member of the first-ever elected school board in Prince Edward County in 2017. He was appointed to the statewide boards of the African American Cultural Resources Task Force and the Virginia Commission on African American History Education Commission in 2018 and 2019, respectively.
Townsend is the great-grandson of John Townsend, a plaintiff in Brown v. Board of Education. His great aunts, Mildred and Arlene, were also plaintiffs and participants in the 1951 student walkout. His father is a member of the lost generation, missing several years of his education when Prince Edward County Public Schools closed from 1959 to 1964. 
Townsend graduated from Longwood University with a bachelor's degree in liberal studies in 2015 and a master's in counselor education in 2020.