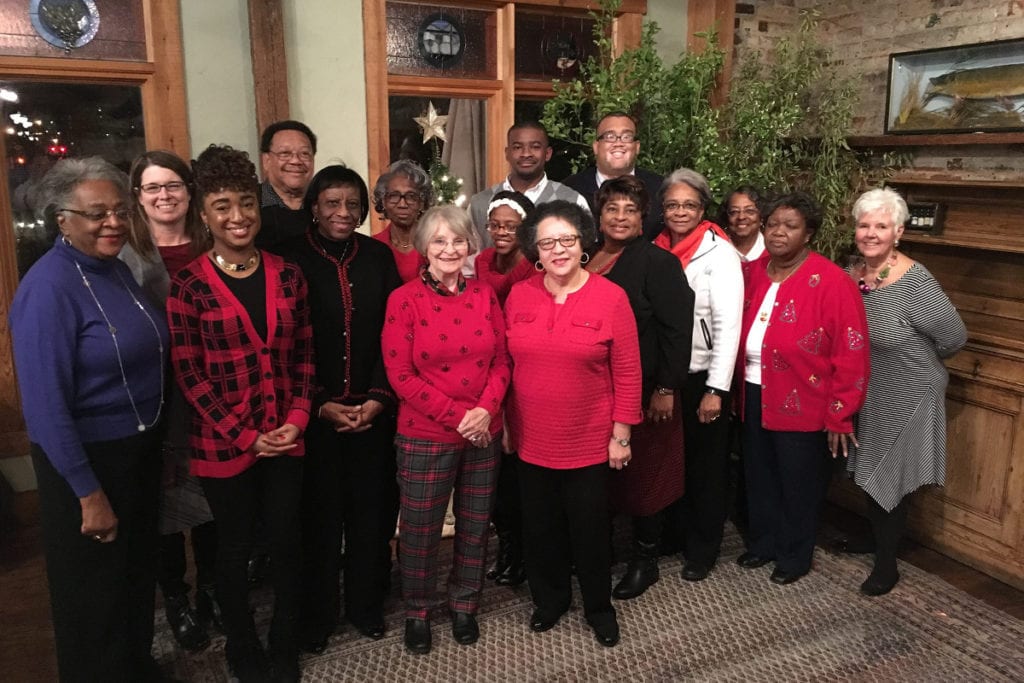 Volunteer at The Moton Museum
"The most rewarding part of working at Moton for me, personally, is working with the amazing staff. They are all so well-informed and dedicated to their task of promoting the story of Prince Edward county." – Jennifer Halladay, Moton Guest Services Volunteer
Thank you for your interest in volunteering with The Moton Museum. Moton provides a wide variety of opportunities to connect with our museum and share the Moton Museum story. Here are just a few ways you can support our mission:
Giving guided tours: Museum Docents are trained to lead public tour groups through the permanent exhibition Moton School Story: Children of Courage. Docents typically work at the museum once or twice per week during our operating hours of 12pm -4 pm.
Working in our Moton Bookstore: Bookstore and front desk volunteers in our Guest Services Department welcome visitors to the museum. They help tour groups check-in, operate the store cash register, help with inventory, and other items as needed. Individuals with experience in customer service and/or retail work are welcome. All of our volunteers are trained by museum staff prior to beginning your shift. Volunteers in our Bookstore typically commit to a set weekly schedule.
Collaborating with our Education Team: Moton connects with local K-12 students by hosting field trips, community programs, and other academic enrichment programs. Education program volunteers can assist with set-up, organizing materials, student supervision, program delivery, and other duties as needed. These programs take place during the school day, so volunteers must be available mornings and midday.
Volunteering at Public Programs: Moton engaged with the local community through public events like our prayer breakfast, community banquet, public lectures, and commemorative celebrations. Volunteers are essential to the success of these events. Check out the Museum Calendar to find upcoming event opportunities. Public programs typically require a few hours of volunteer involvement on the day of the event.
To learn more about volunteer opportunities, connect with Guest Services Coordinator Sherre Atkins. Sign up by accessing the volunteer application below.
Individuals of all ages and backgrounds are encouraged to support the Moton Museum through our various volunteer efforts. Moton volunteers get to experience the behind-the-scenes work necessary to operate a small museum, as well as the opportunity to join a wider community dedicated to advancing Civil Rights in Education. Volunteers are often invited to social events to foster community connections and receive annual training opportunities. A passion for history, a commitment to sharing your time, and a willingness to learn are all that is required.
Volunteer Application