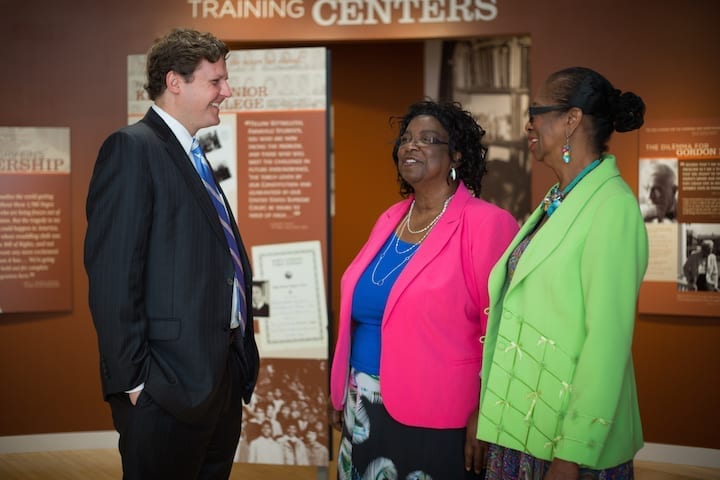 In 2014 the Moton Museum and Longwood University announced intentions to explore joint affiliation that would preserve the museum's site and educational mission in perpetuity. In 2015 a formal partnership was finalized by the Museum's Board of Trustees and Longwood University.
For the Moton Museum the partnership offers operational support and expanded depth in the key areas of marketing, fundraising, technology, scholarship, and teaching. For Longwood the partnership provides a unique opportunity to enhance the University's mission of shaping citizen leaders using the lessons of Prince Edward County citizens as a guiding example. Both institutions feel a sacred responsibility to advance the cause of civil rights in education and help be responsible stewards of our community to ensure continued opportunity and progress for all.
Through the partnership the Moton Museum and Longwood University strive to serve as a national model for university-museum partnerships. A covenant signed by both institutions lays out the mission of the Moton Museum in perpetuity. The Moton Board of Trustees and Moton Council continue to collaborate with Longwood University on the development of Moton's outreach, programming, and operations.
View the covenant between Moton and Longwood University.
Read the partnership announcement in The Farmville Herald.
See the Board of Visitors Resolution of Regret.