The Moton Museum welcomes future museum professionals in a variety of fields for experiential learning opportunities during the summer, fall, and spring semesters each year. Each intern will be placed in a specific department and paired with a mentor for the opportunity to engage in a variety of projects.
The Moton Museum works to create an internship experience according to the goals of the museum, and the major, goals, and interest of each selected student.
Internships at the Moton Museum are great for individuals who have interest in transcribing local histories, creating primary source-documents for students and educators, developing marketing strategies, working hands on with collections, engaging with visitors and guest, event planning, working with social media, and more. Museum interns also participate in professional development sessions with staff to enhance learning.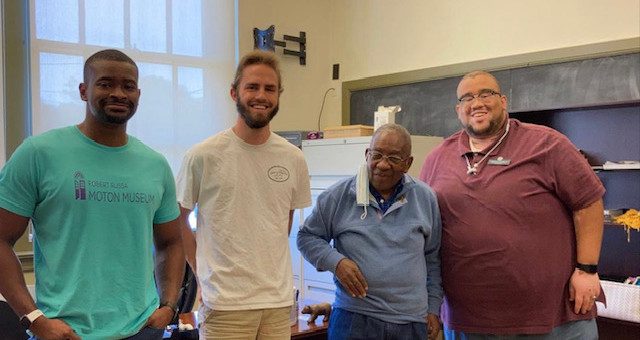 Moton Museum Interns and Staff share a photo with Moton Council Member Emeritus Charlie Taylor.
Eligibility:
Candidates must be currently enrolled undergraduate or graduate students, recent graduates, or young professionals seeking to enhance their knowledge and experience with history, education, marketing, graphic design, collections, business, or nonprofit management. Students or graduates in comparable and related fields may also apply. Moton staff review all intern submissions and interview those whose qualifications and interests match our current internship needs and opportunities.
Academic Credit:
The Moton Museum works with interns and universities to ensure students receive relevant academic credit, where required. Supervisors will work with interns to determine workload, expectations, and training opportunities in coordination with academic advisors, professors, and/or department chairs. Please check with your advisor or department chair to inquire about your school's requirements.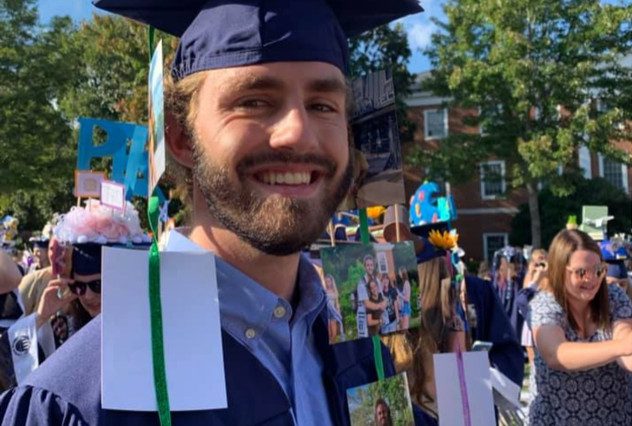 "Interning at the Moton Museum has helped me grow my knowledge of social justice and civil rights issues and given me the ability to enlighten others with that knowledge. I have never had a more meaningful experience anywhere else that I have worked. I am thankful for the amazing environment that the Moton Museum and its wonderful staff provides." – Jackson Malsam, Business Marketing Major, Longwood University, Class of 2022  
2023-2024 Application Deadlines:
Spring 2023 Semester – Application and Materials Due November 19, 2022 by 5pm.
Summer & Fall 2024 – Application and Materials Due April 8th, 2023 by 5pm.
Application Process:
To apply, please complete the application below and attach a current resume/CV, and two references.
Questions About the Internship Program:
If you have any questions about the internship program or application process, please contact [email protected].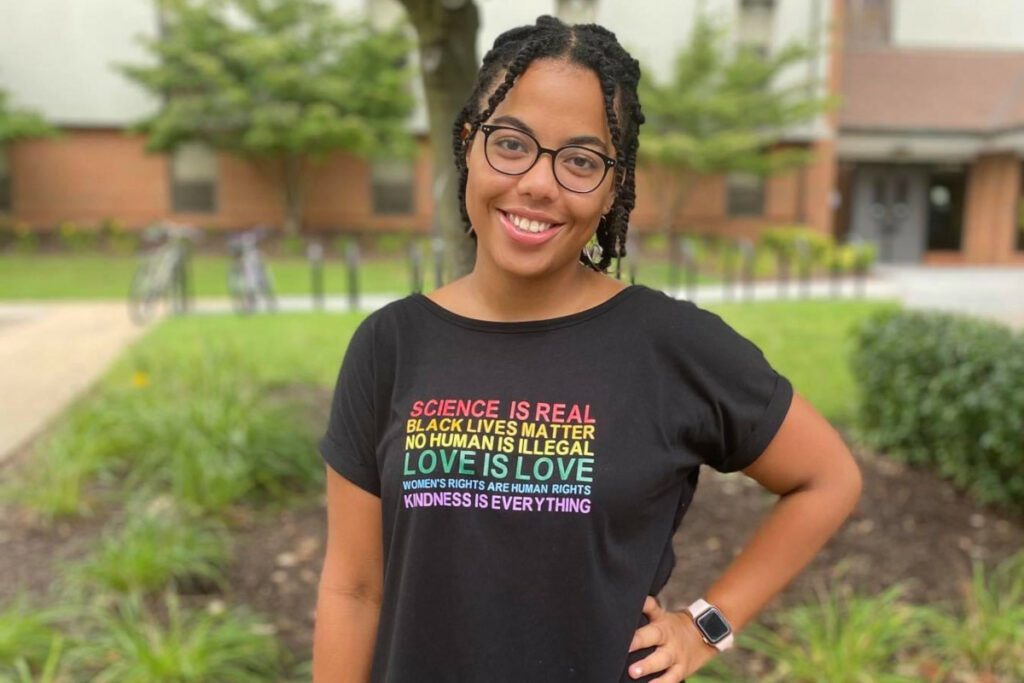 "Working with the Moton Museum staff was very enlightening for me. I've learned more history about Farmville than ever before, even while I was in school. The devotion and dedication of everyone at Moton is truly inspiring and motivating to me in order to dedicate more time into my community. " – Brenda Goodson, Justice Studies and Sociology Major, with Concentrations in Public Policy and Inequalities, and Crime & Criminology, Centennial Scholar, James Madison University, Class of 2022