School Programs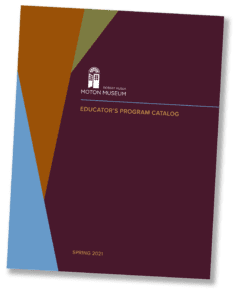 The Moton Museum staff offers a variety of programs with the goal of preparing students to ask questions of the past while learning how American democracy has changed through the years.
The programs we provide are geared towards a K–12 audience. Our Young Visitor's programs build a foundation of engaged citizenship, thoughtful inquiry, and analytical skills that will help students understand how individual choices have local and national impacts.
We offer on-site tours and a range of virtual programs. K–12 educators can book digital programs with the Moton Education team.
Please email [email protected] to request an experience for your students. After scheduling your program, Moton staff will send teachers a program packet containing a lesson plan, pre- and post-activities, and appropriate primary sources and resources.
See Other Resources