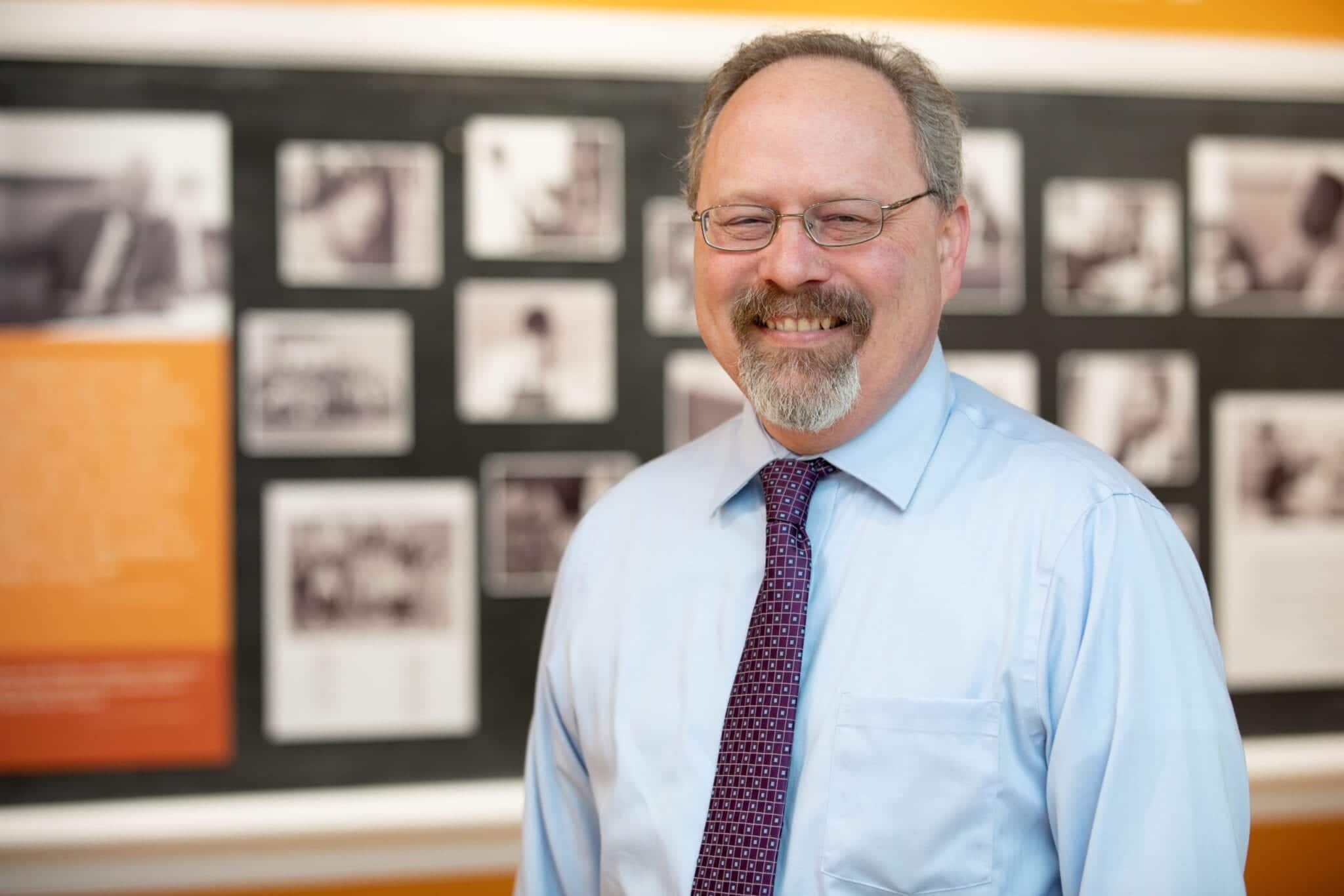 Dr. J. Michael Utzinger
Elliott Professor of Religion, Hampden Sydney College
Moton Resident Scholar
Biography
Dr. Utzinger is Elliott Professor of Religion. He was a Lilly Fellow for the Arts and Humanities (1999-2000) and carries a Ph.D. in Religious Studies from the University of Virginia (2000), an M. Div. from Yale University (1993) and a B.A. in Theology from Valparaiso University (1990). While at Hampden-Sydney he received the 2010 Cabell Award for Excellence in Teaching and was named the William W. Elliot Associate Professor of Religion. In 2015 he was awarded the Thomas Edward Crawley Award, presented in memory of professor and Dean, Thomas Crawley, for the faculty member with the most distinguished service to the College and its ideals.
Dr. Utzinger's research and teaching interests include Modern American religion, particularly American Evangelicalism, African American religion, and religion and the Civil Rights movement. At Hampden-Sydney he regularly teaches courses in American religious history, alternative religions, and religion and ethnic identity. He also regularly participates in the College's Western Culture program. Dr. Utzinger also has an interest in interfaith engagement. To this end, he has participated in local interfaith efforts; developed courses to help students understand the importance of student interfaith leadership in the context of American pluralism; and participated in development seminars led by the Interfaith Youth Core. He was also a recent panelist for the King in Virginia: Beloved Community Roundtable sponsored by the MLK Commission of the General Assembly of Virginia in 2018.
Dr. Utzinger's most current research looks at the role of religion during massive resistance in Virginia. His article, entitled "The Tragedy of Prince Edward: The Religious Turn and the Destabilization of One Parish's Resistance to Integration, 1963-1965" in Anglican and Episcopal History (June 2013) was awarded the Nelson R. Burr Prize. Each year the Historical Society of the Episcopal Church awards the Nelson R. Burr Prize to the author of the most outstanding article in the last published volume of the Society's quarterly journal, Anglican and Episcopal History. It also honors that which best exemplifies excellence and innovative scholarship in the field of Anglican and Episcopal history. He continues to research and study the connection of religion to the rise massive and passive resistance in Virginia.