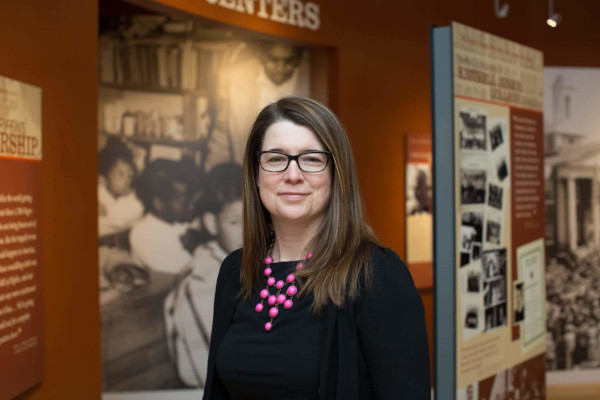 Dr. Larissa Smith
Longwood University Liaison, Professor of History, Longwood University
Moton Resident Scholar
Biography
Dr. Larissa M. Smith is a resident scholar at the Robert Russa Moton Museum. As Longwood University's provost and vice president of academic affairs, she is chief academic officer responsible for Longwood's five academic colleges, Greenwood Library, academic programs, and outreach center, and she also serves as university liaison to the museum. 
As a professor of history, she specializes in 20th-century African American history, history of the U.S. South, and Virginia history. She served as the lead historical consultant for the museum's award-winning exhibit, "The Moton School Story: Children of Courage," which opened in April 2013, and she also authored the exhibit's guide.
Prior to becoming provost, Smith served as Longwood's associate provost for outreach and initiatives, working closely with the Longwood Center for the Visual Arts, the Moton Museum, and Hull Springs. From 2014 to 2016, she served as vice-chair of the academic core curriculum committee, which led the development of the university's new general education curriculum, Civitae. 
Smith graduated from the University of Virginia in 1993 with a bachelor's degree in political and social thought and earned her Ph.D. in American history from Emory University in 2001.