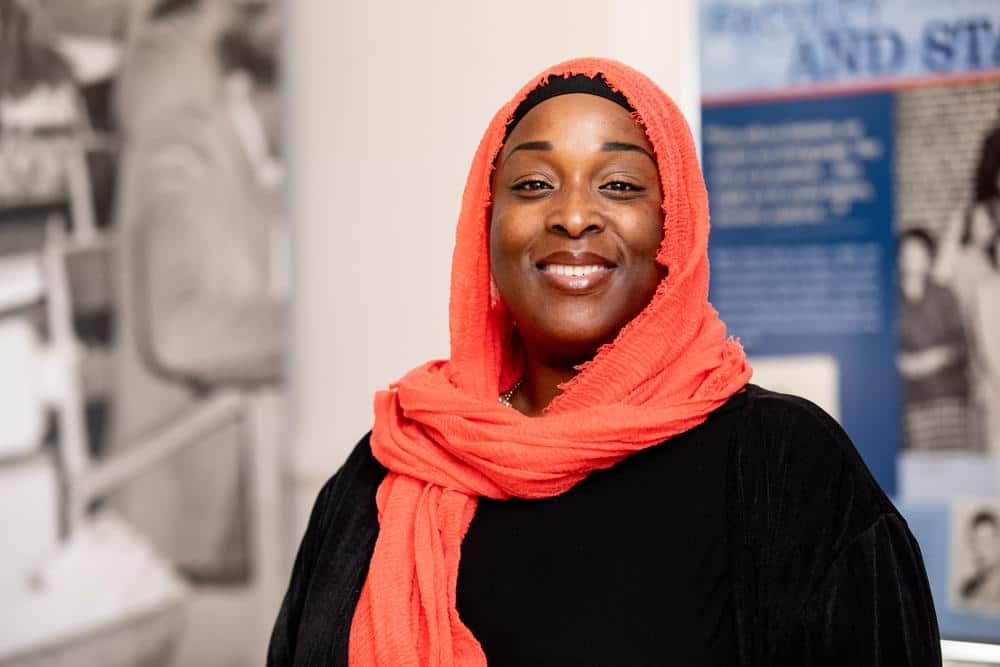 Jill Ahmad
Assistant Director of Marketing and Community Engagement
434.315.8775 (ext. 4)
[email protected]
Biography
Jill Ahmad joined the Robert Russa Moton Museum in October 2023 as the Assistant Director of Marketing and Community Engagement. In her multifaceted role, she manages Moton's advertising campaigns, leads community outreach to local organizations and schools, and spearheads public programs and events, including the annual Moton Live fundraiser.
A longtime community leader in Prince Edward County, she also serves as the president and owner of United Community Nexus, an LLC specializing in community engagement, and is also the vice president of Autumn Bridges, a 501c3 nonprofit. She recently concluded a three-year term as the coalition lead for the Piedmont Alliance for the Prevention of Substance Abuse (PAPSA).
In addition to her professional roles, Jill sits on the advisory boards of the Longwood Center for the Visual Arts (LCVA), Southside Electric Cooperative, and Piedmont Senior Resources. She is a dedicated community activist and a "chronic" volunteer for various local organizations.
Jill and her community works have been featured in local publications such as the Farmville Herald and Farmville Magazine and have also appeared in Southside Electric's Community Living Magazine. She is a proud member of the Farmville Lions Club and a recipient of the Lions Club International President Appreciation Award.
A native of Washington, D.C., Jill has been married for over 30 years, has four grown children and five grandchildren. She and her family have resided in Charlotte County since 2004.