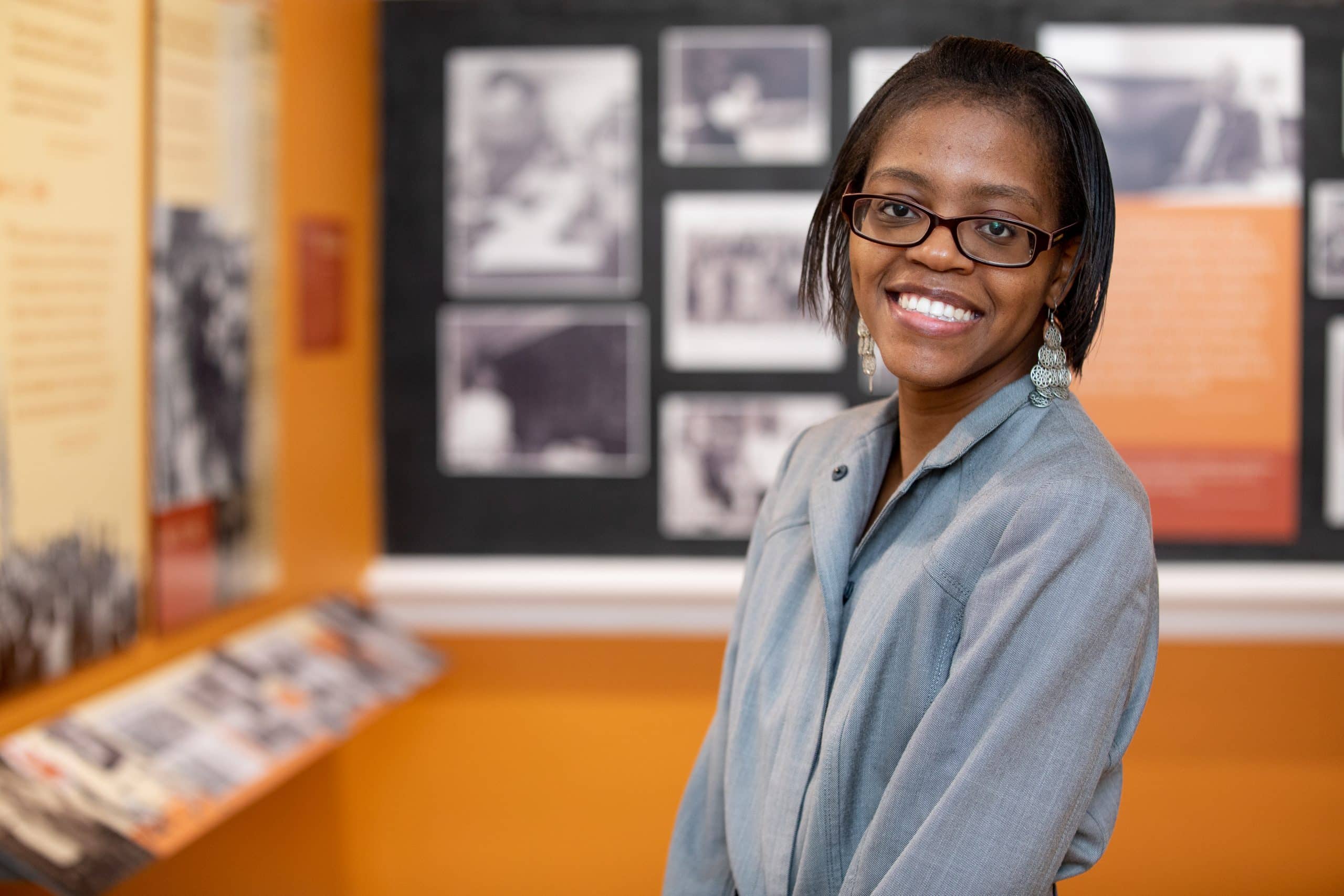 Biography
A native of Prince Edward County, Quadarra Walker joined Moton Museum as guest services associate in 2023. She graduated from Prince Edward County High School in 2010 and went on to earn her associates degree in human services from Southside Virginia Community College in 2020.
Quadarra is an active volunteer and civically engaged in Prince Edward, serving in both the dietary and activities departments at Brookview at The Woodland in Farmville and as an active member of the Prince Edward NAACP.
Before beginning her role as guest services associate at Moton, she volunteered in the visitor services department from 2014-2023. In 2021, she was named Moton's Volunteer of the Year.
As an active member of Apostolic Faith Church of All Nations in Farmville, she serves on the Praise Team, Usher Board and in various other capacities. Her heart for hospitality and serving others permeates into her everyday work.