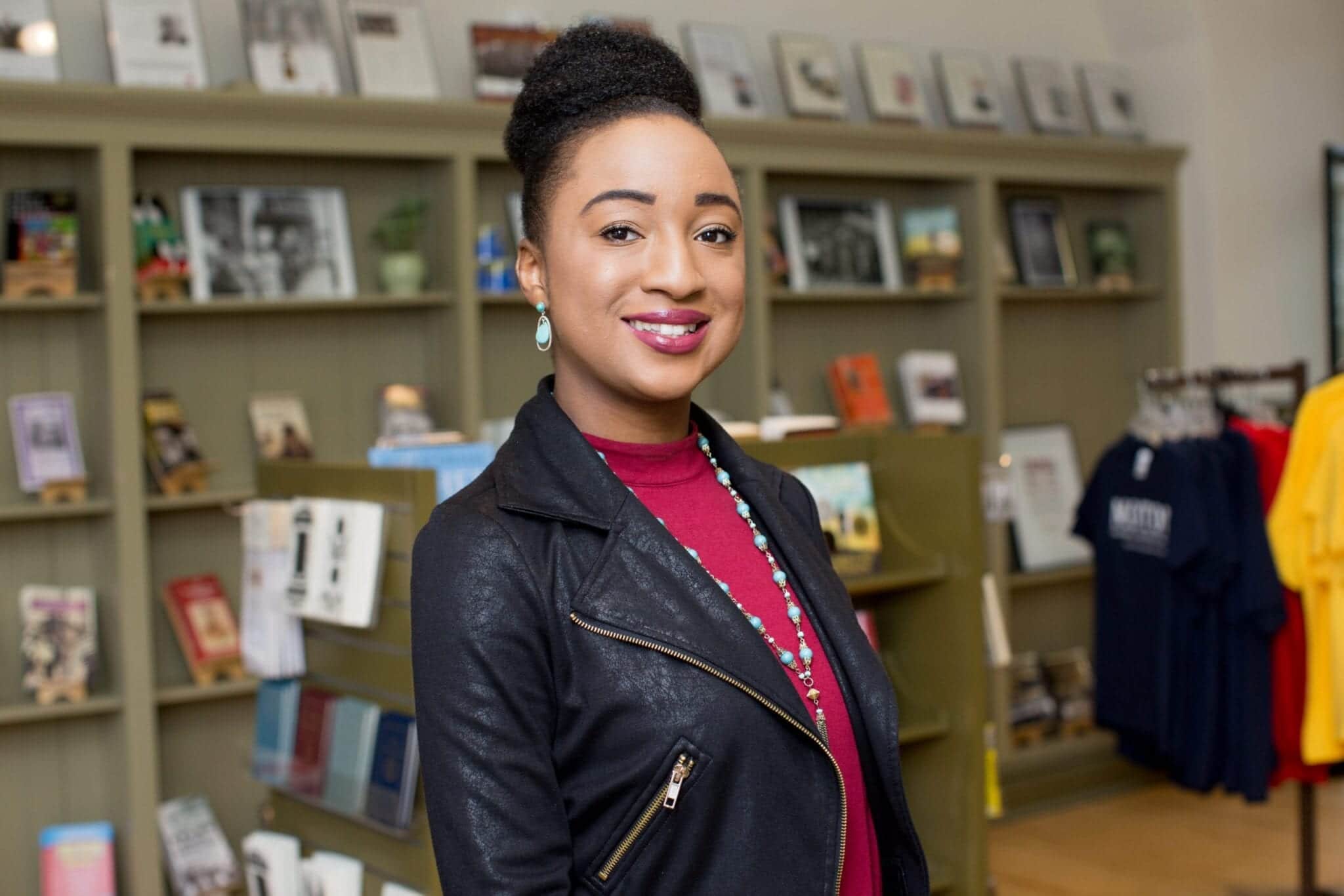 Sherre Atkins
Assistant Director for Visitor Engagement and Operations
434.315.8775 (ext. 6)
[email protected]
Biography
Sherre Atkins is the Assistant Director for Visitor Engagement and Operations at the Robert Russa Moton Museum (Moton), a National Historic Landmark where she manages the Moton Bookstore, Guest Services Associates, Volunteers, and schedules group tour reservations as well as facility rentals. Sherre also works closely with Joy C. Speakes (Development Chair) to help with the financial processes of both the Moton Family Challenge Fund and the Moton Family Challenge Scholarship. Before her appointment at Moton, Sherre worked in retail management.
In addition to her work at Moton, Sherre is the owner of Made 2 Reign LLC, which is a blog and company that combines Faith and Fashion to empower women to reign in style, in purpose, and in life. She has traveled as a missionary with her church (domestically and abroad) Mt. Gilead FGIM, where she actively serves as a Minister and as the General Overseer of their young adult ministry, Young C.E.O. (Christian Executive Overcomers) for ages 18-35. Sherre also serves her community as a member of the Board of Directors for United Way.
Sherre's mother is a member of the lost generation, having missed several years of her education by the closing of the Prince Edward County Public Schools from 1959-1964.
A Prince Edward County native, Sherre graduated from Prince Edward County High and has pursued additional coursework at Strayer University in Richmond, VA, in Business Management. She is currently pursuing a degree in Ministry at Ever Increasing Word Training Center (EIWTC) in Darrow, Louisiana and is enrolled in VCU's Grace E. Harris Leadership Institute's: Higher Ground Women's Leadership Development Program, which is a five-month experience for current and emerging women leaders who are committed to investing in themselves and their organizations.