C.G. Gordon Moss Scholars Program Applications Due 2023-2024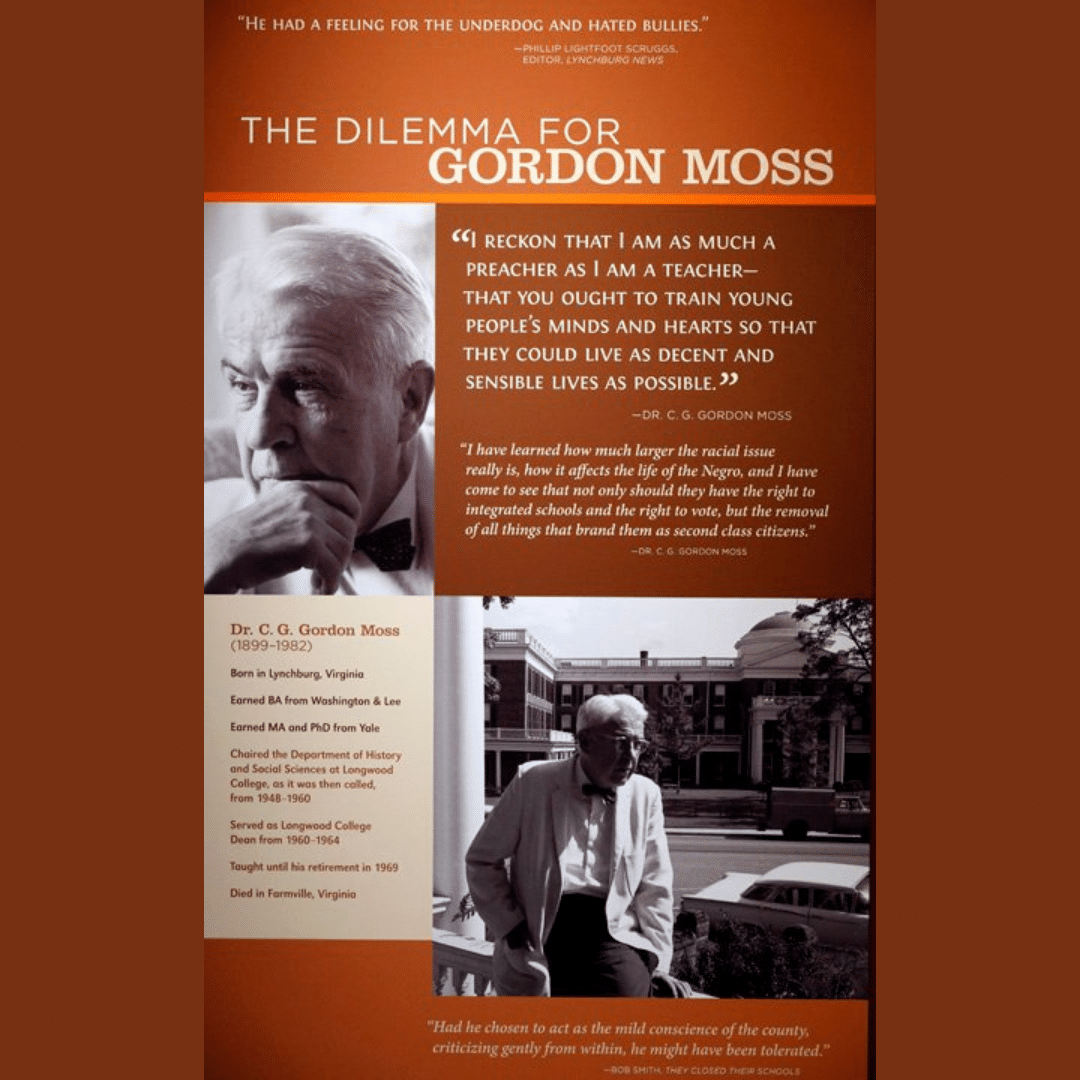 The C.G. Moss Scholars Program at the Moton Museum is a collaborative program with Longwood University and commemorates the legacy of Dr. C. G. Gordon Moss, who served as a Professor of History at Longwood College from 1944-1969. Dr. Moss became an outspoken advocate of reopening the schools and of equality and justice for all American citizens.
The Moss Scholars are selected annually and serve in a leadership role working alongside museum staff to help connect Longwood students with the Moton Museum beyond an initial visit by providing opportunities for volunteer experiences with the museum, assisting museum staff in building engagement experiences around Moton for the broader campus community, and engagement with the broader Farmville/Prince Edward community.
Each Moss Scholar will receive a $2,500 scholarship for the 2023-2024 academic year.
Eligibility:
• Must be a student in good academic and disciplinary standing.
• A student seeking a degree from Longwood University.
• Currently enrolled full-time Junior or Senior.
• Shows commitment to the ideals important to Dr. C.G. Gordon Moss & the Moton Story
Applications due 3/31/23 at 5:00pm