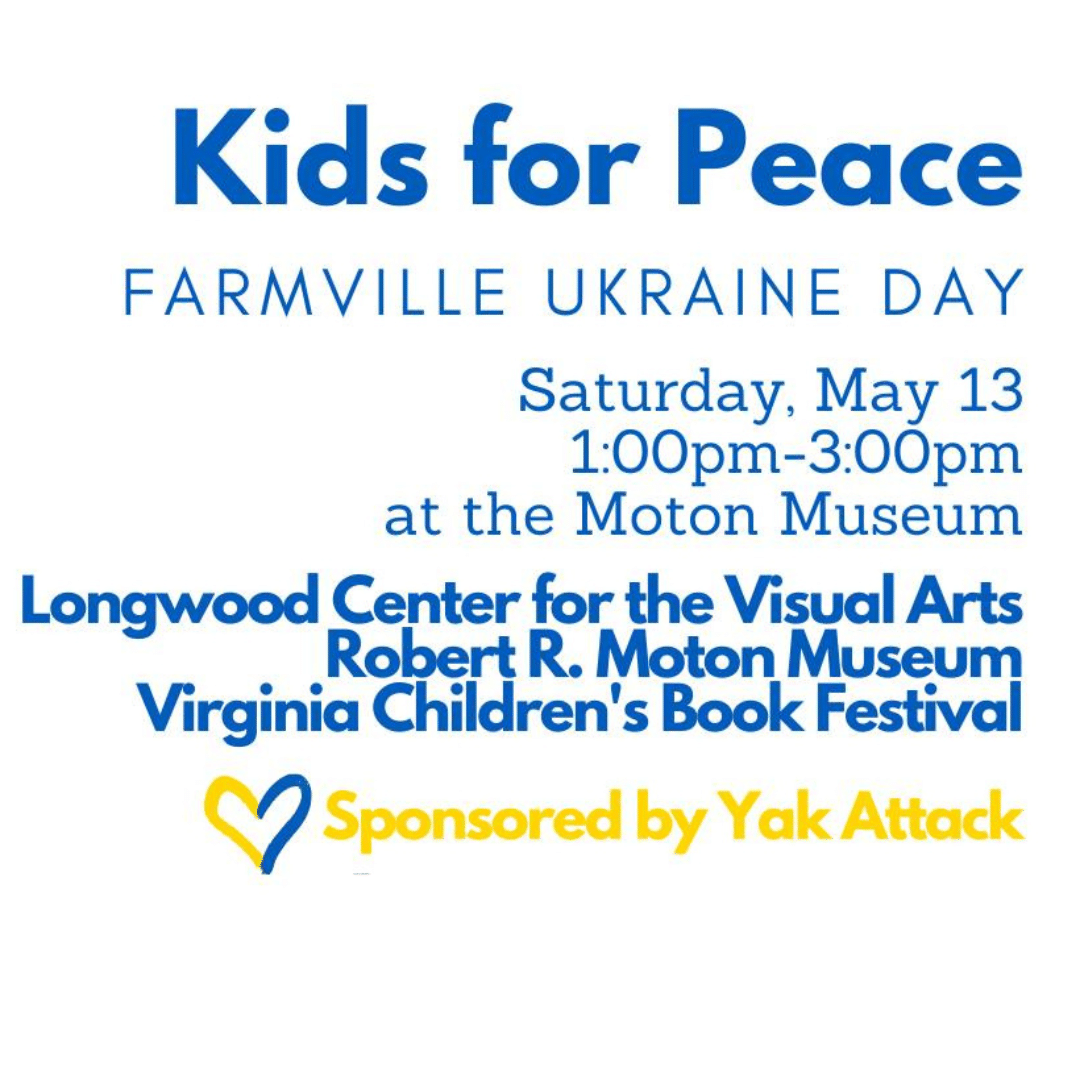 Join us on May 13th from 1:00pm until 3:00pm inside the Moton Moton Museum for Farmville Ukrainian Day.  This event is sponsored by the Virginia Children's Book Festival, Longwood Center for the Visual Arts, and the Moton Museum. This free family workshop will consist of stations for participants to explore Ukrainian art, culture, and food. The final station will focus on peacebuilding and conflict resolution. All children must be accompanied by an adult. This event is free and open to the public!
Who: Everyone
What: Farmville Ukrainian Day
When: May 13th at 1:00pm
Where: The Moton Museum
Why: To learn about Ukrainian culture and to send artwork to children currently in Ukraine.