The Moton Museum is available to rent for private, public and non-profit functions. Host your event at Virginia's civil rights National Historic Landmark today.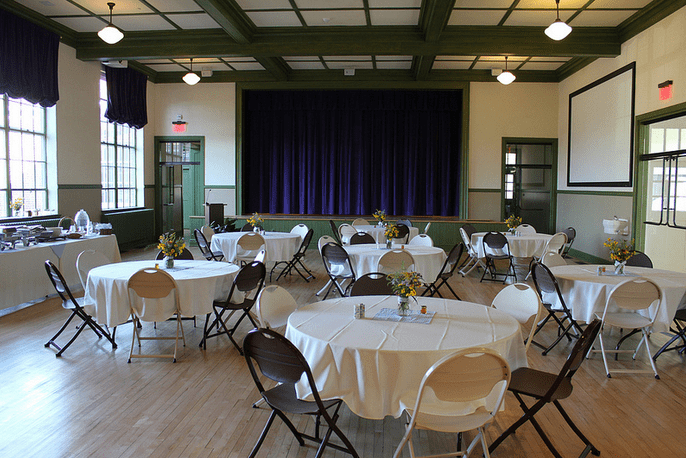 For more information on facility rentals, contact Sherre Atkins.
Moton Museum Facilities Available for Rental
Moton Museum Auditorium
Our historic, fully restored, multi-purpose auditorium can accommodate up to 200 theatre style, and 100 banquet style. Audio/visual setup can also be included with your choice of a speaker's podium with microphone, presentation screen, and/or stage panel setup with up to four microphones.
The Moton Museum's Tar Paper Shack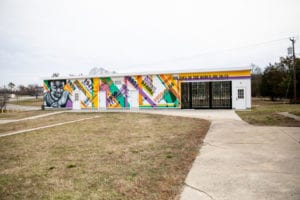 The Moton Tar Paper Shack has two rental spaces available. The Tar Paper Shack Conference Room is appropriate for small group meetings of up to 20 individuals. The Tar Paper Shack Pavilion is configurable with a maximum capacity of 40 individuals inside or up to 75 if using the pavilion as an indoor/outdoor space.
Tar Paper Shack Conference Room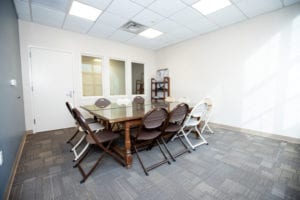 Maximum Capacity: 20
Tar Paper Shack Pavilion Area (interior space that converts to exterior)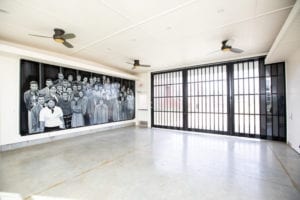 Maximum Capacity Interior: 40
Maximum Capacity Exterior: 50-75
Configuration Options
Choose from among four setup options:
Cost of Facility Rental
$25 per hour*: Non-profit organizations, (includes churches, public schools, public charities, public clinics and hospitals, political organizations, legal aid societies, volunteer service organizations, labor unions, professional associations, research institutions, museums, and some governmental agencies). This also applies to Moton volunteers, Moton Council, and Moton Trustee members.
$50 per hour*: All other Renters
You will receive a sales invoice upon completion and approval of all forms. Guest Services will verify which cost applies to your request.
*There is no extra fee to rent more than one space if the space is available. For example, if you are a nonprofit and would like to rent the Tar Paper Shack Pavilion and the Moton Auditorium, you will pay $25/per hour, not $50 per hour.  If you are a for profit organization, you would pay $50/hour for both spaces, not $100.
All reservation requests remain tentative until you receive a confirmation from Guest Services. Reservation requests must be submitted a minimum of four weeks prior to the intended date of your event. Download the rental application.
NOTE: We will reserve available space and resources as requested on the scheduling form. Please be sure to indicate all of your event needs.